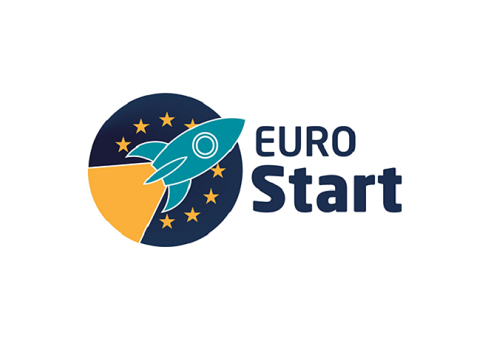 What is organisational culture?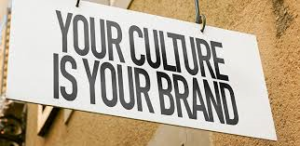 The organisational culture, or corporate culture refers to the shared values, standards, attitudes, beliefs and behaviours that contribute to the unique social and psychological environment of an organisation.
Culture can be a particularly important consideration for start-ups and SMEs. A healthy company culture will increase the working team commitment and productivity, while an unhealthy culture may inhibit an organisation growth or even lead to business fall down.
Organisational culture includes written (formal, e.g. statutes) and unwritten rules (informal, e.g. experience, beliefs) that have been developed over time and are considered valid by the organisation members. This culture is expressed in the organisation goals, strategy and structure, as well as in its philosophy, self-image, and interaction with outside world (providers, customers, society…)
Closely related concepts, are corporate ethics (which formally state the company's values) and corporate image (which is the public perception of the corporate culture).
Here are some of the main types of organisational culture that can be found in an organisation: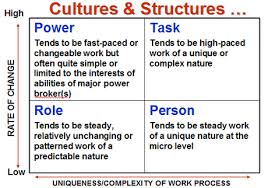 The types of organisational culture can be mixed up and changed until each organisation create its own and unique culture. This mix will depend on the focus of the company on internal structure and integration vs. external focus and differentiation, stability and control vs. flexibility and discretion, etc. Since every company is different, there are many ways to develop a culture that works.
Many entrepreneurs, when they first start a new business, quite naturally tend to take on a great deal of responsibility themselves. As the company grows and adds employees, however, the authoritarian management style that the business owner used successfully in a very small company can become detrimental. In a healthy culture, working team is aware of being part of a team and gain satisfaction from helping to the overall organisation success.
When the team sense that it is contributing to a successful group effort, its level of commitment and productivity, and thus the quality of the company's products or services, are likely to improve.
Do you know more about how develop your organisational culture? Follow us and participate in our training program on www.eurostar-project.eu